Sumber mencari Kebenaran / Resources in the search of the Truth

Launchpad (SHORT VERSION)/ Tapak Pelancaran (VERSI RINGKAS)
Klik disini untuk berlayar/Click here to launch
Klik disini untuk VERSI TERKINI / Click here LATEST VERSION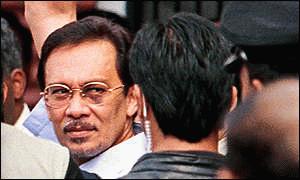 Versi Ringkas / Short Version 1.0 (Beta) : Page under continuous construction.
Jika dilancarkan dari Desktop anda, tempat yang anda sudah lawati boleh di lawati semula dengan mengklik di tanda tempat itu, walaupun anda sudah offline,tetapi anda perlu "Save As" di Desktop dahulu
You can use this as your Desktop Launchpad to revisit the sites when offline. Save this page to your Desktop now.

Anda pelawat ke

times visited....(sejak/since 5 October 1998)


Isi / Contents: